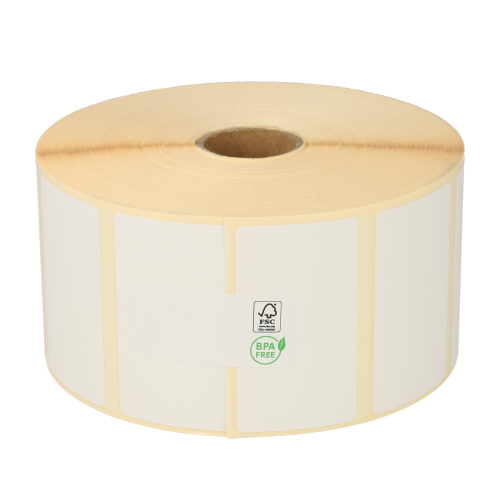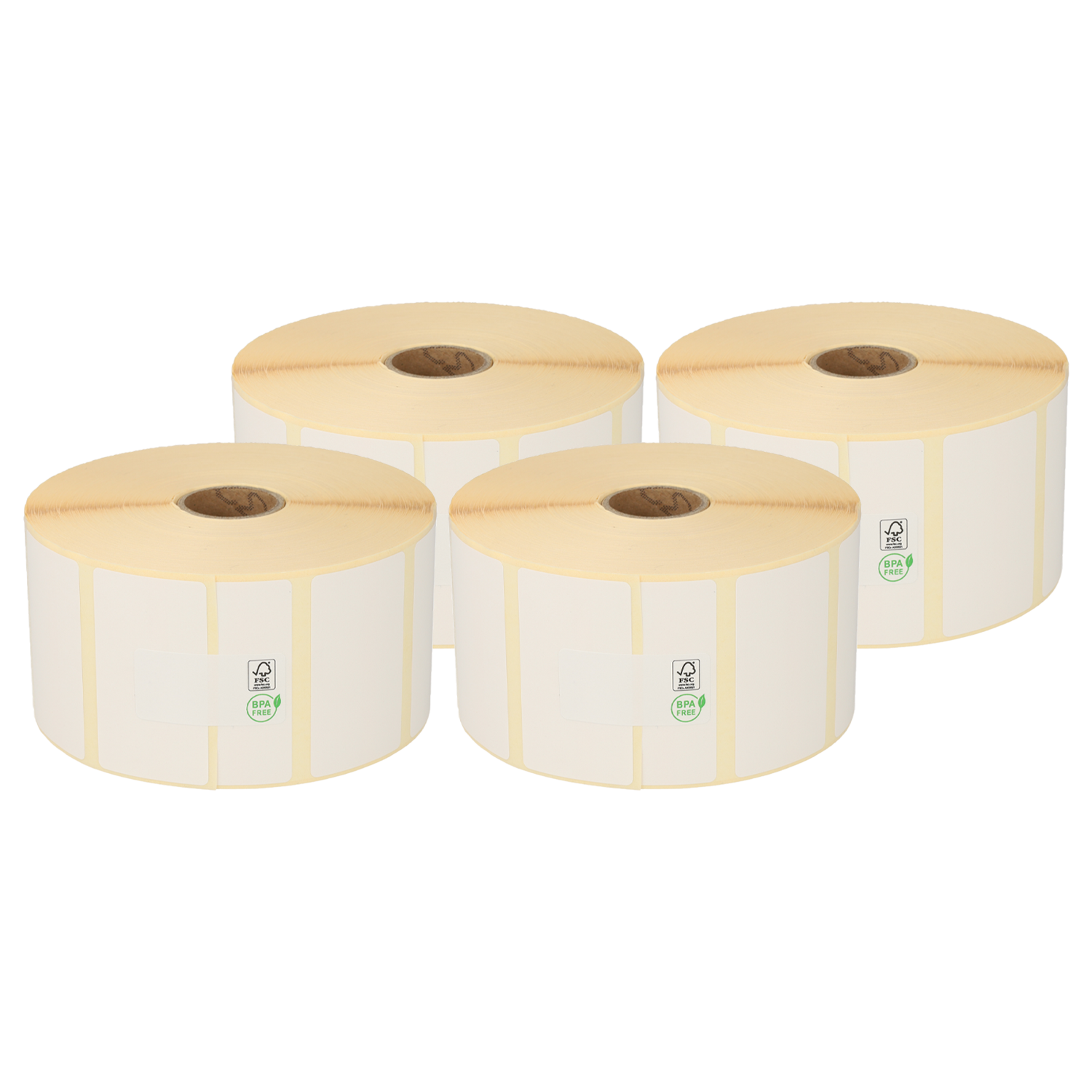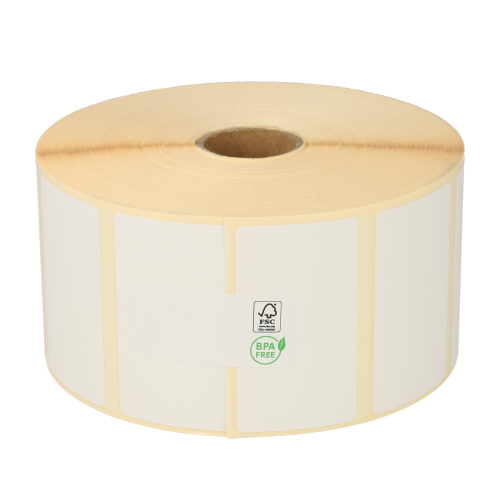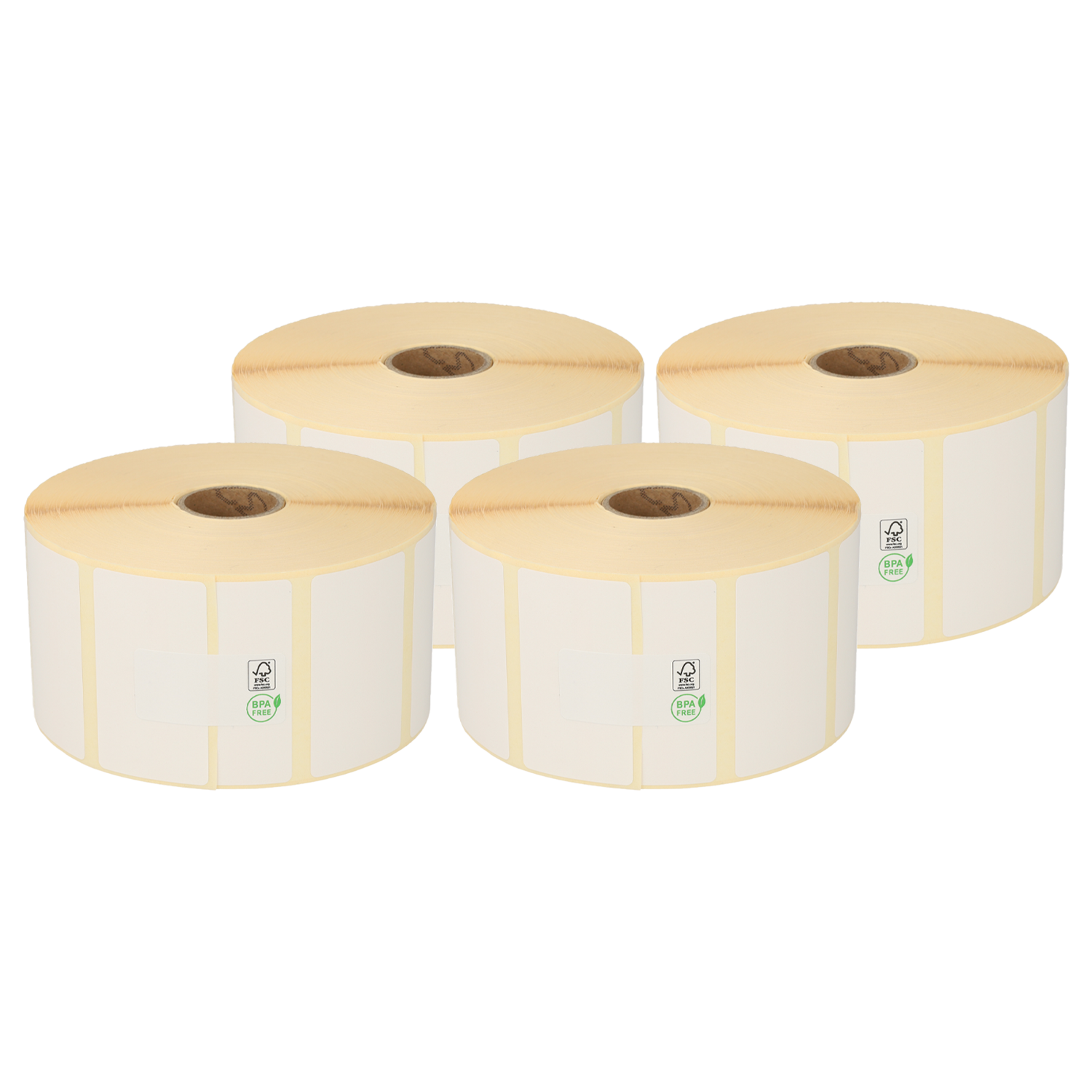 Price starting from £4.33 Per unit Excl VAT
Paper of sustainable origin.
57mm x 32mm - 2-1/4 x 1-1/4
2.100 labels
permanent adhesive
Direct thermal (top)
25mm core
One of our Zebra labels is the Zebra 57mm x 32mm (2-1/4' x 1-1/4') with a core of 25mm. Also known as the model 800262-125. This labels are made of white thermal material and have a permanent adhesive.
This model is delivered with a core of 25mm. The core is important for your printer. Every printer needs another core. When in doubt you can contact us and we will find the solution for you.
Thermic material means that the labels have to be printed with a thermic printer like the Zebra GK420D or the Bixolon SLP-DX420G. Thermic labels change colour by warmth so you do not need ink. The Zebra 57mm x 32mm compatible labels are often used as address labels.
Get your compatible Zebra 800262-125 labels at Zolemba
You are in need of new Zebra labels? Zolemba offers low cost labels that are cheaper than the original labels with the same quality. We have more than 20 different labels available in our assortment.
| Quantity | Discount | Per unit |
| --- | --- | --- |
| from 12 | 1.65% | £4.77 |
| from 36 | 4.54% | £4.63 |
| from 72 | 7.84% | £4.47 |
| from 144 | 10.72% | £4.33 |
Specifications
Print Technique
Material
Printer Type
Zebra ZD410
Zebra ZD420D
Bixolon SLP-DX420G
Brother TD-4100N
Zebra A300
Zebra DA402
Zebra GK420D
Zebra ZT220
Zebra (T)LP 2742
Zebra Z4M Plus
Zebra ZT200
Zebra (T)LP 3842
Zebra ZT230
Zebra (T)LP 2844
Toshiba B-EV4D
Toshiba B-EV4T
Brother TD-2130N
Zebra GK420T
Zebra ZD220
Label Series
product.attribute.product-code-same-as
Maximum Roll Diameter
Applications
Warehouse labels
Address labels