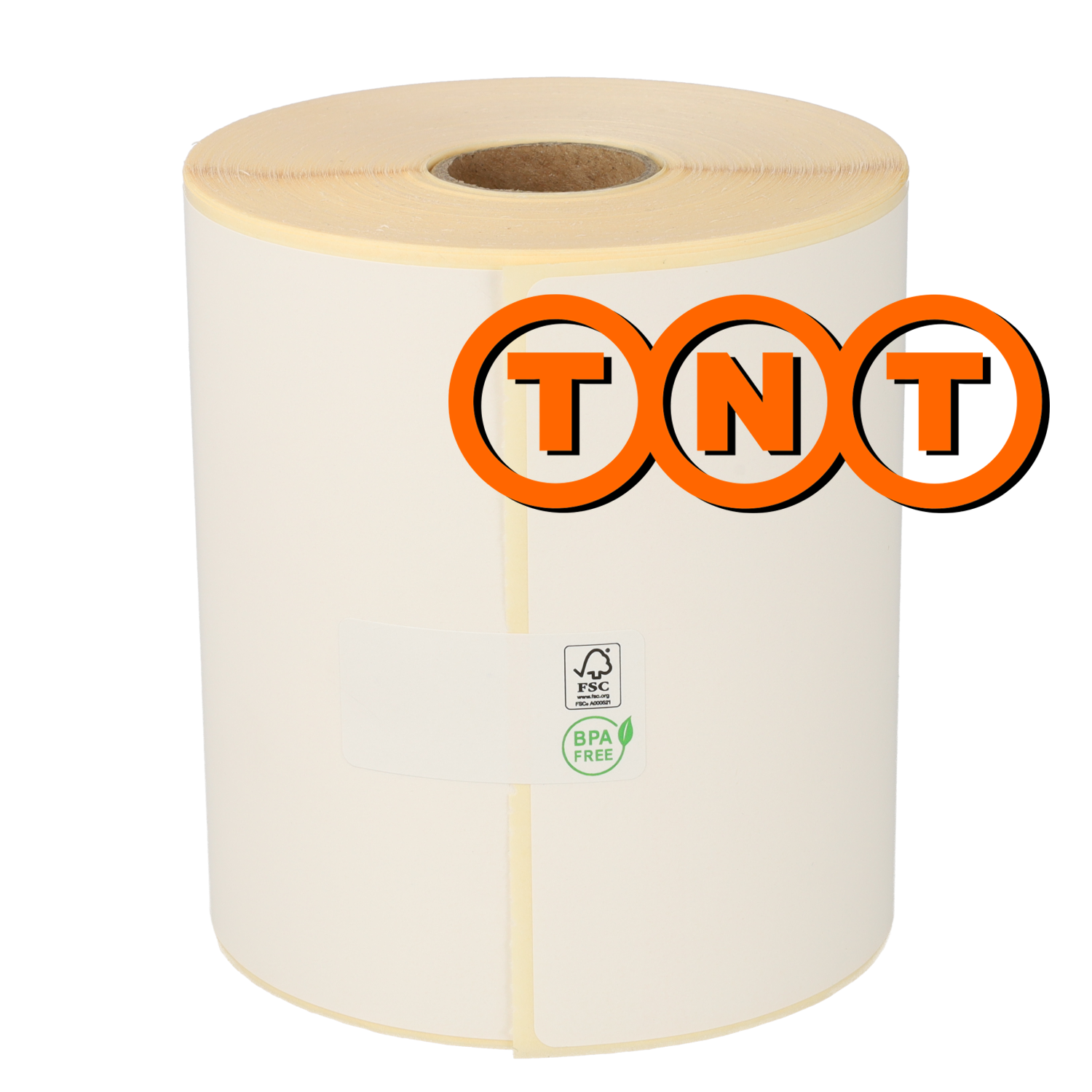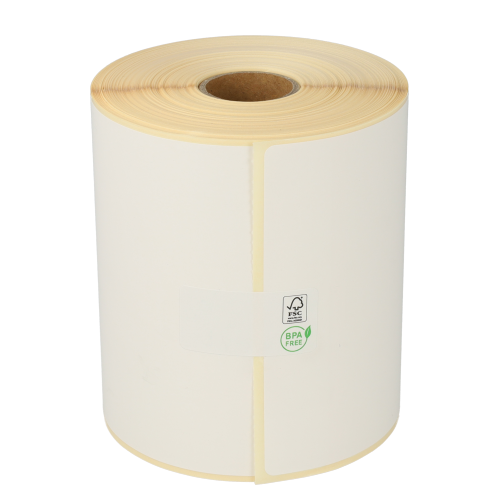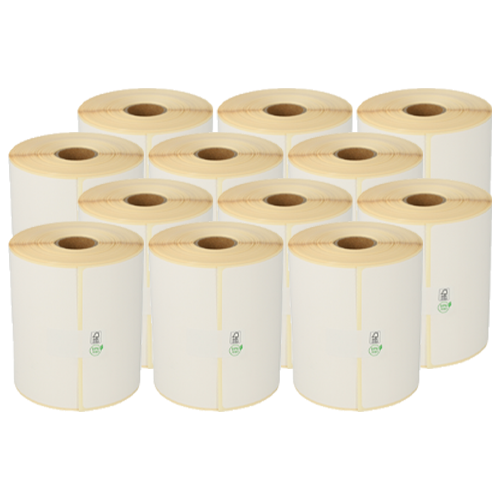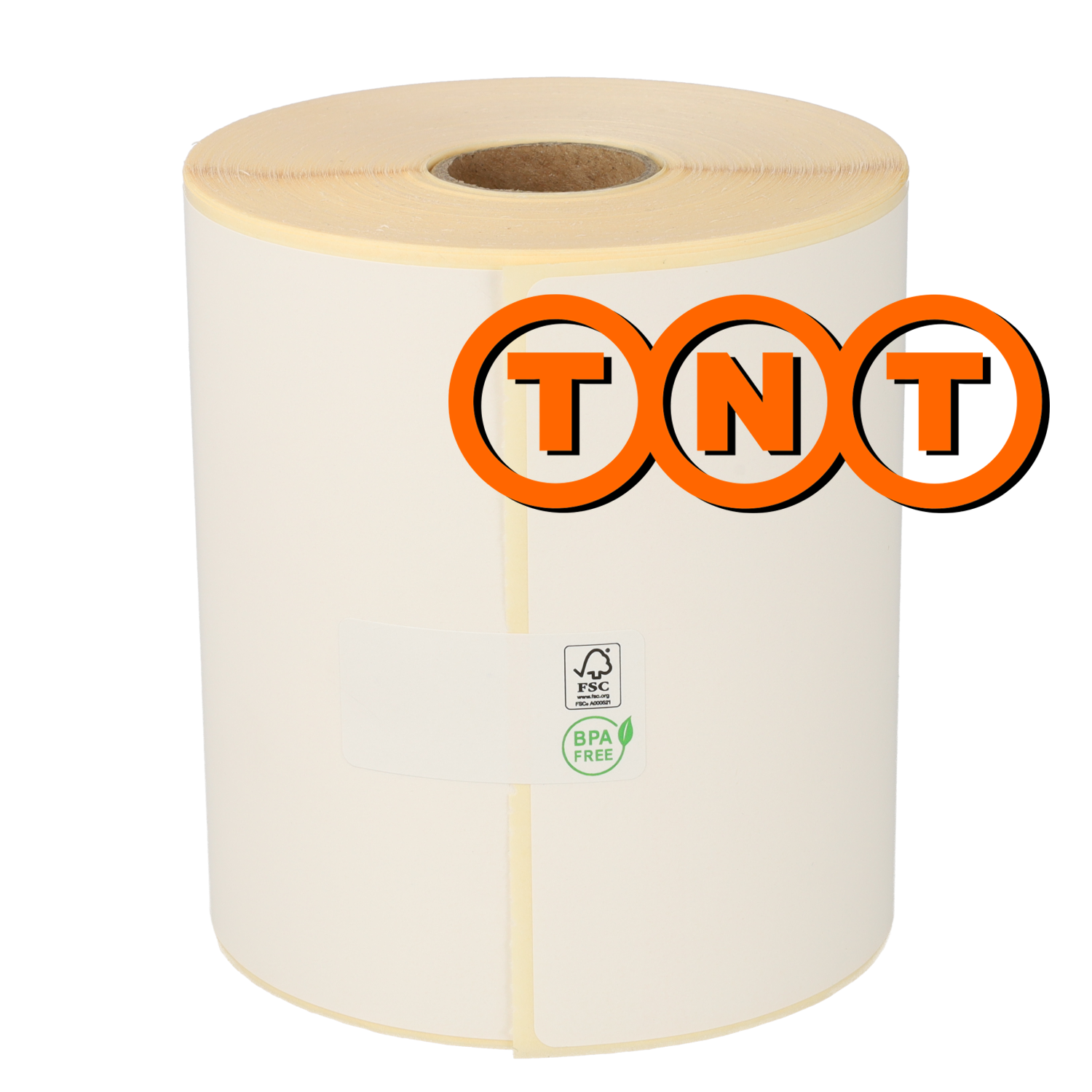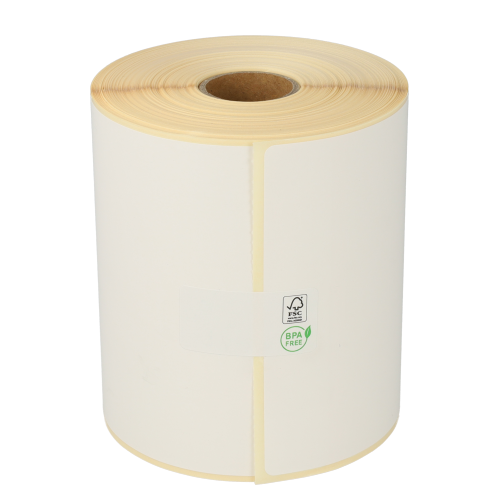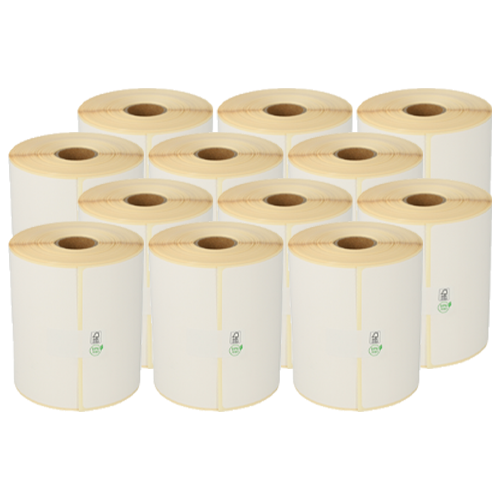 Price starting from £3.40 Per unit Excl VAT
102mm x 150mm (4 x 6)
300 labels
permanent adhesive
Direct thermal (eco)
25mm core
Suitable for the following printers:
Zebra
Bixolon
Godex
Intermec
Brother
Toshiba
And more...
The TNT thermal shipping labels come in the size of 102mm x 150mm (4' x 6') with a 25mm core diameter size. These labels have a permanent adhesive strength. These labels are often used for shipments as shipping labels for TNT.
Thermal material means that these labels can be printed with a thermal printer. With thermal labels, the text is able to be made through heat; therefore no ink is required for the printer.
Buy TNT compatible shipping labels 102 x 150mm quickly and easily at Zolemba
Are you looking for new shipping labels? Forget the over-priced original products. Zolemba delivers the same top quality for a better cost-efficient price.
| Quantity | Discount | Per unit |
| --- | --- | --- |
| from 12 | 0% | £4.02 |
| from 48 | 5.22% | £3.81 |
| from 96 | 10.2% | £3.61 |
| from 492 | 15.42% | £3.40 |
Specifications
Print Technique
Material
Printer Type
Citizen CL-S300
Citizen CL-S321
Citizen CL-S621
Citizen CL-S631
Citizen CL-S6621
Citizen CL-S700DT
Citizen CL-S700
Godex RT-700i
Godex RT-730i
Godex G-500-UES
Godex G-530-UES
Godex EZ-2250i
Godex EZ-2350i
Godex EZ-2050
Godex EZ-2150
Godex EZ-6200PLUS-E 
Godex EZ-6300PLUS-E 
Godex ZX-1200i
Godex ZX-1300i
Godex ZX-1600i
Godex G-300
Citizen CL-S521
Godex G-330
Godex RT-860i
TSC ME240
TSC ME340
TSC TA210
TSC TA310
TSC TC200
TSC TC210
TSC TC300
TSC TC310
TSC TDP-247
TSC TTP-2410MT
TSC TTP-346MT
TSC TTP-644MT
TSC TX200
TSC TX300
TSC TX600
TSC TTP-243
TSC TTP-247
Toshiba B-FV4D
Toshiba B-FV4T
Godex EZ-1105
Godex EZ-1305
Godex EZ-2200
Godex EZ-2300
Godex EZ-PI 1200
Godex EZ-PI 1300
Godex ZX-1X00i
Godex ZX-420
Godex ZX-430
TSC TTP-245C
TSC TTP-343C
TSC TTP-246M
TSC TTP-334M
Toshiba B-EV4D
Toshiba B-EV4T
Godex EZ-1100plus
Label Series
Maximum Roll Diameter
Applications