Are you curious about what the difference is between Direct Thermal and Thermal Transfer labels? And which of the two types suits you best?
Each type of label has its own advantages and disadvantages. Below we explain the distinction between the two for you to compare and contrast their characteristics.
Direct Thermal Labels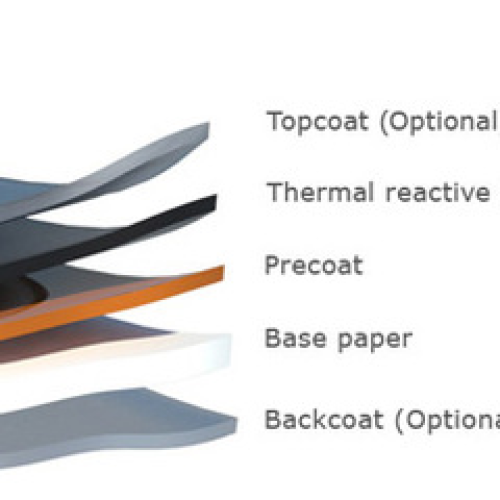 A direct thermal label printer is required to properly print onto labels made with direct thermal material. These labels have a special layer where the printer is able to print onto the label with heat from printer. This enables the required information to appear on the label. The big advantage is that you do not need ink ribbons, ink toners nor ink cartridges to print on the labels. This makes this option the more cost-effective choice. The prints are also more suitable for a shorter lifespan. As a result of which, it may have adverse consequences in the long term on the legibility of the labels due to wear.
We offer two types of direct thermal labels, specifically ECO and TOP material in various colours and sizes.
The labels of ECO material are suitable for single use with a maximum lifespan of 1 year when stored properly in a dark, cool place at a constant temperature of 20-22 °C. ECO material has no protective layer against UV light, moisture, oils and alcohol.

The labels of TOP material, on the other hand, have a protective layer for UV light, moisture, oils and alcohol. This allows the labels to have a lifespan of up to 2 years if stored properly in a dark cool place at a constant temperature of 20-22 °C.
Do you need shipping labels or do you have goods/products with a high turnover rate? Then our low-priced direct thermal labels are perfect for you!
Thermal Transfer Labels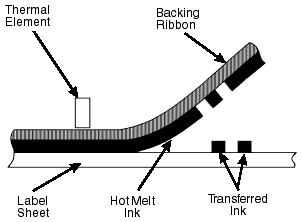 Thermal transfer labels are printed with an ink ribbon within a thermal transfer label printer. These labels do not have a special layer because they are printed with ink instead. The ink ribbon is heated in the printer so that the necessary printing is placed on the labels.
The advantage of this printing technique is that your labels will remain legible and clear for a longer period of time. On the other hand, an ink ribbon is necessary for printing onto the labels.
Do your goods/products have a low turnover rate of more than 2 years? Then we strongly advise using our thermal transfer labels! We also offer affordable ink ribbons when you need to replenish your ink ribbon stock. Find all your labelling needs, conveniently all on one website.
Check out our website and take advantage now of our surprisingly inexpensive compatible direct thermal and/or thermal transfer labels. Ideal for an efficient application of the labels you use!
Are you still not sure which type of label suits you best? Please contact us to get the best possible advice!