Do you want your products to stand out among the rest with a unique look? With us, you can find labels in all shapes and sizes, made from different materials, each with its own advantages and applications.

For our friends at Stadsbrouwerij Deftige Aap, we were able to produce custom, unique labels for their beverage bottles. Do you also want to know how they did it and how you too can elevate your brand image to a higher level? 
Read on.
Who are city brewery Deftige Aap?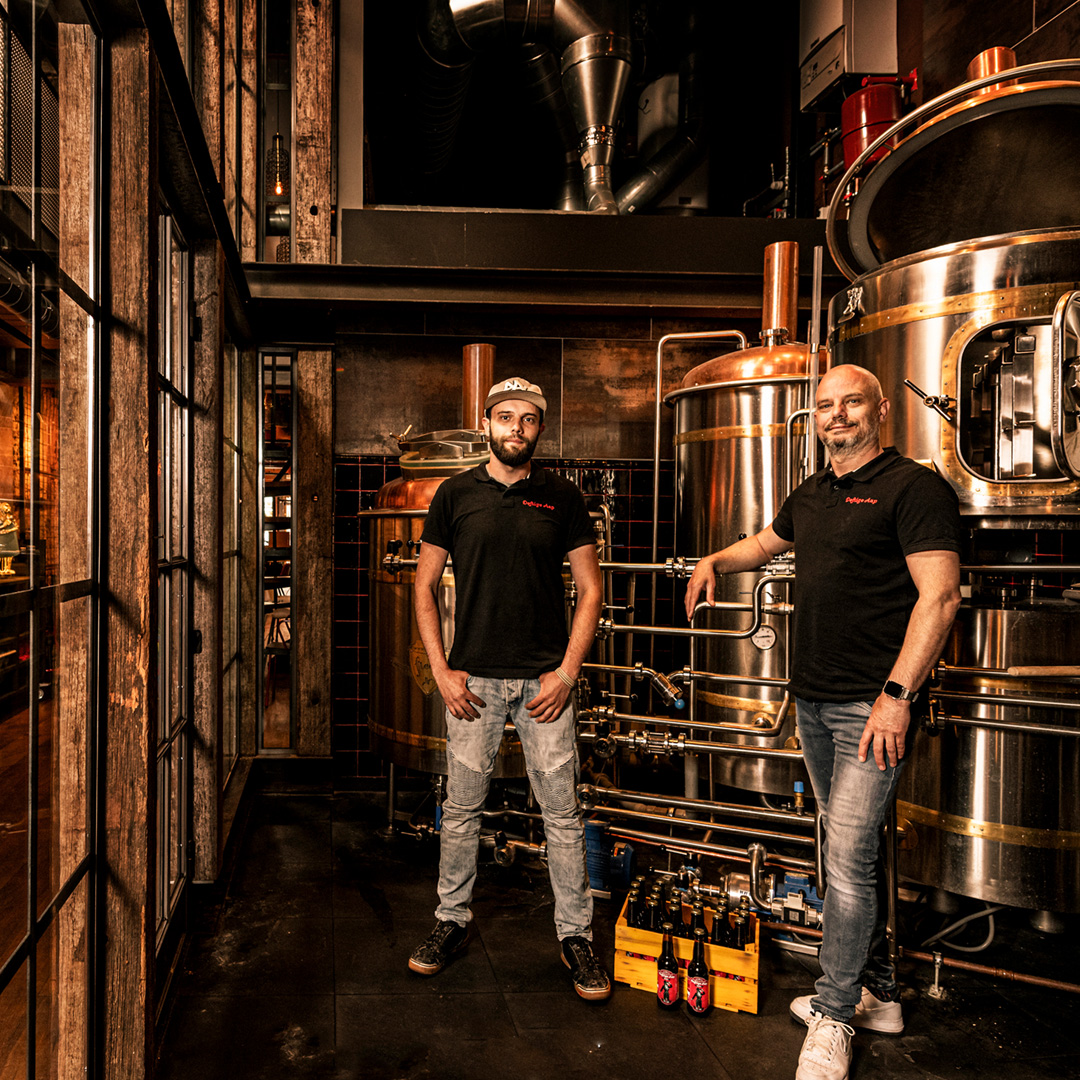 At city brewery de Deftige Aap, located at the Markt in Helmond, everything
revolves around enjoying delicious beer and tasty food. But it's more than
just a restaurant, because we brew our own beers on the premises and
have recently opened our own liquor store. Here you can not only buy our
beers to take home, but also sample and purchase our own gins, liqueurs,
and whiskey. As the owner of Brabant's Tastiest Beer 2019, we are proud
to introduce the first Helmond Single Malt Whiskey and continue to
innovate with now 10 different cold beers on tap. And what makes our
products even more attractive are our unique Zolemba labels. Our labels
are almost (or completely) hand-illustrated. With the eccentric design and
unique die-cutting, we, together with the Zolemba team, always ensure
the best possible labels. Our customers love them, and we are very happy
with the successful collaboration, where we are always well-supported and
the contact is very pleasant in order to achieve a fantastic result together.
In short, at Deftige Aap, you are in the right place for the ultimate enjoyment
of beer and food, at home or in our restaurant.
What makes this label so unique?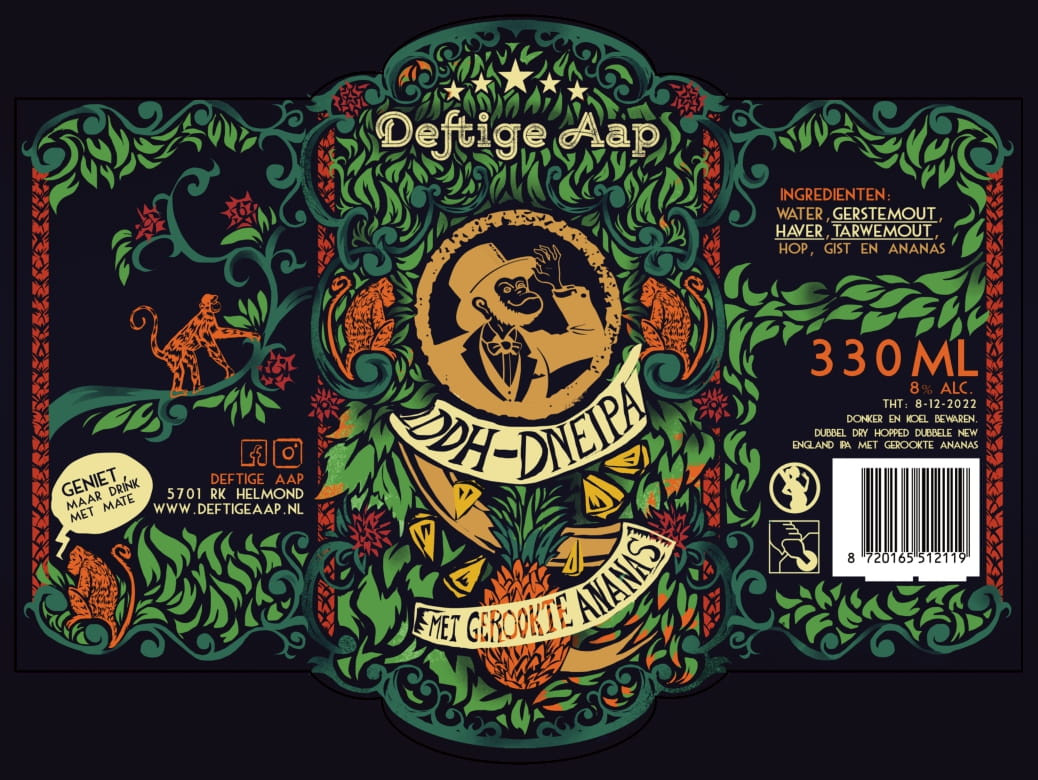 Chic and Sleek
Choose clear and distinct labels for your products with PP white
labels! These Polypropylene labels provide excellent adhesion
on various surfaces and are perfect for various applications and
industries. The clear white colour of the PP white labels provides
a fresh and sleek look, making your products look professional
and well-cared for. With the ability to be printed with custom
designs and colours, you can create a unique and eye-catching
label that perfectly fits your brand. This way, you can be sure
that your brand stands out and is recognized by your
customers,thanks to the versatility and excellent quality of
PP white labels.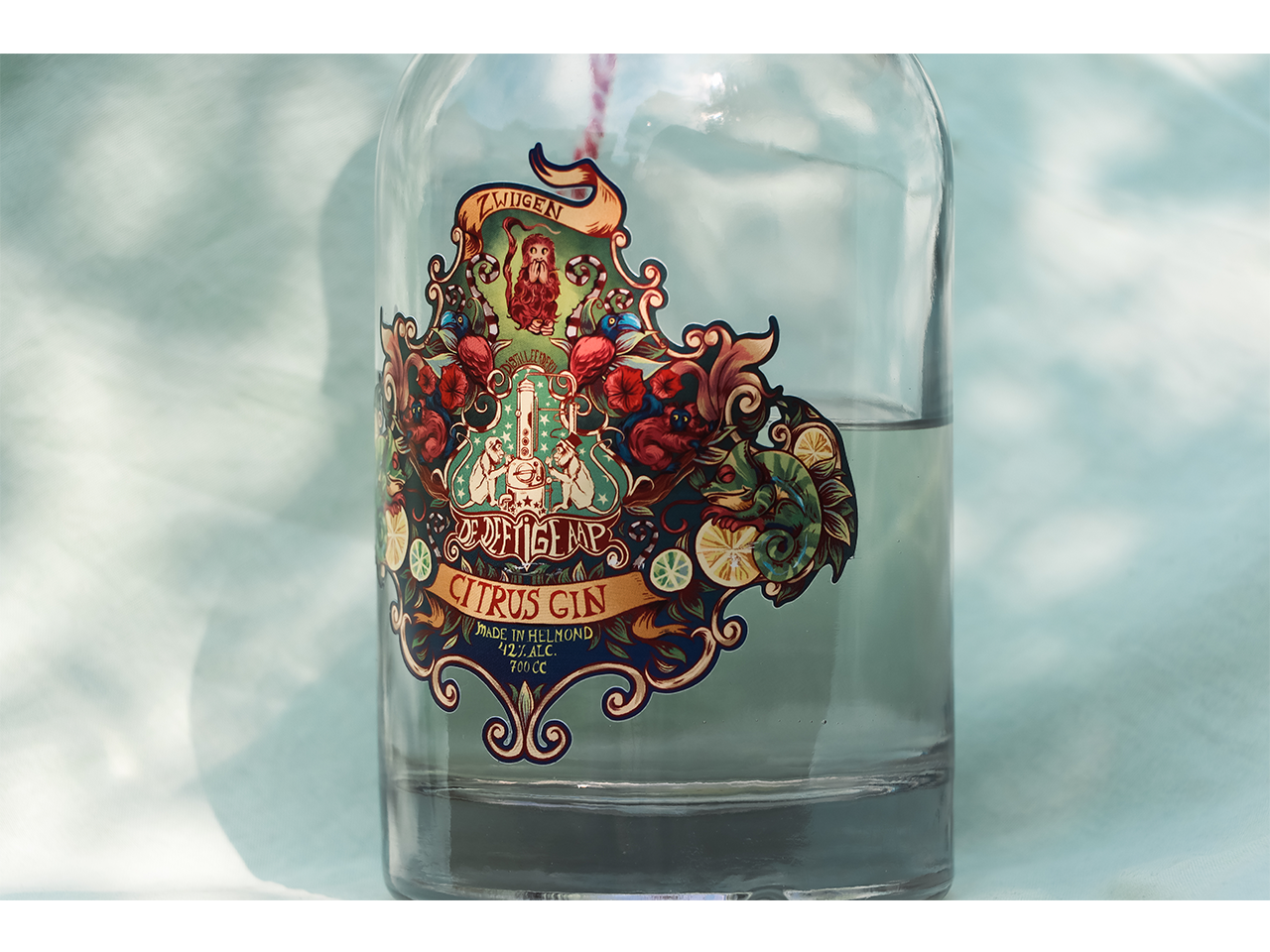 Custom free-form die-cut possibilities
Complete your products with unique die-cutting shapes from Zolemba!
Our modern machines produce shapes of various sizes and shapes,
including your own logo. At our facility, labels are printed and cut
with unparalleled precision, ensuring quick and perfect results.
Additionally, we can apply a protective matte or gloss coating to
make them resistant to wear and exposure to water, oil, and
chemicals. This way, your labels not only look better but also
become more practical and durable. Our specialists are ready
to work with you to create the perfect finish!
© 2023 Laura van den Bosch - All rights reserved.
If you are looking for reliable, durable, and visually appealing labels for your products, choose PP white labels. With their versatile applicability and clear colour display, they are the perfect choice to make your brand stand out and ensure that your products are recognized. At Zolemba, you can count on high-quality products and reliable, fast service.
Don't wait any longer and create your own unique and premium labels with our configurator. Click on the link now and discover how easy it is to print your labels!

Free delivery   

No cliché and die-cutting costs 

Free file check   

In-house production and DTP specialists